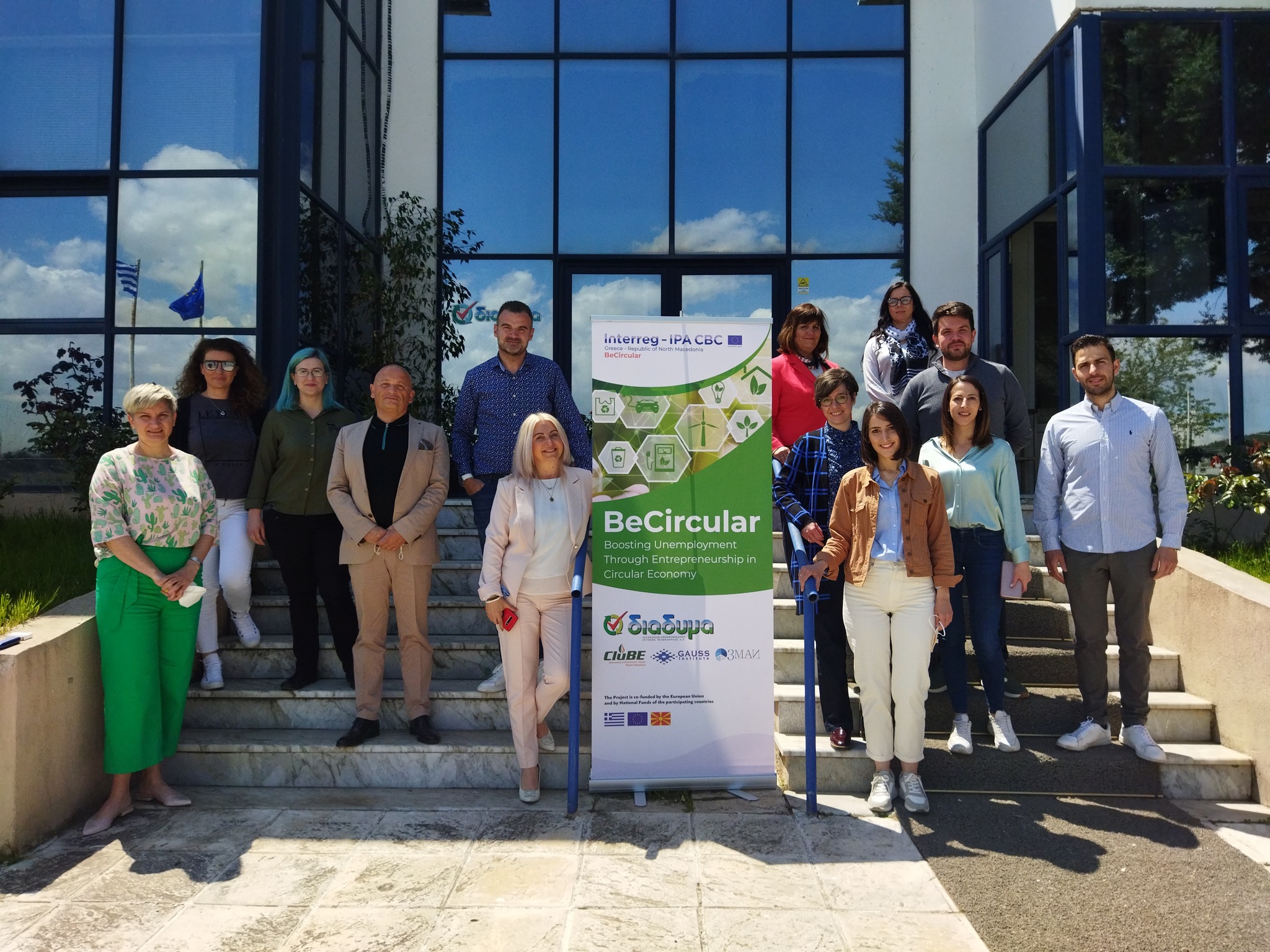 The kick-off meeting of BeCircular Project "Boosting Employment Through Entrepreneurship in Circular Economy" was held in Kozani, in the 10th of May 2022, from 10:00 am to 14:00 pm. The meeting took place in the Lead Beneficiary's premises, DIADYMA SA. The project of BeCircular is implemented within the "INTERREG IPA Cross Border Cooperation Programme Greece-Republic of North Macedonia 2014-2020".
All partners of the project were present:
1) Waste management of Western Macedonia – DIADYMA S.A. (http://www.diadyma.gr/)
2) Bioeconomy and Environment CLUSTER of Western Macedonia – CLUBE (http://www.clube.gr)
3) GAUSS INSTITUTE – Foundation for new technologies, innovations and knowledge transfer (http://gaussinstitute.org)
4) Association for Research and Analysis – ZMAI (http://www.zmai.mk)
More specifically, the meeting was attended by thirteen (13) participants. Project Partners discussed about the analytical project's plan, roles, responsibilities, expected results and deliverables.
Below you may find a series of photos regarding the Kick-off meeting: