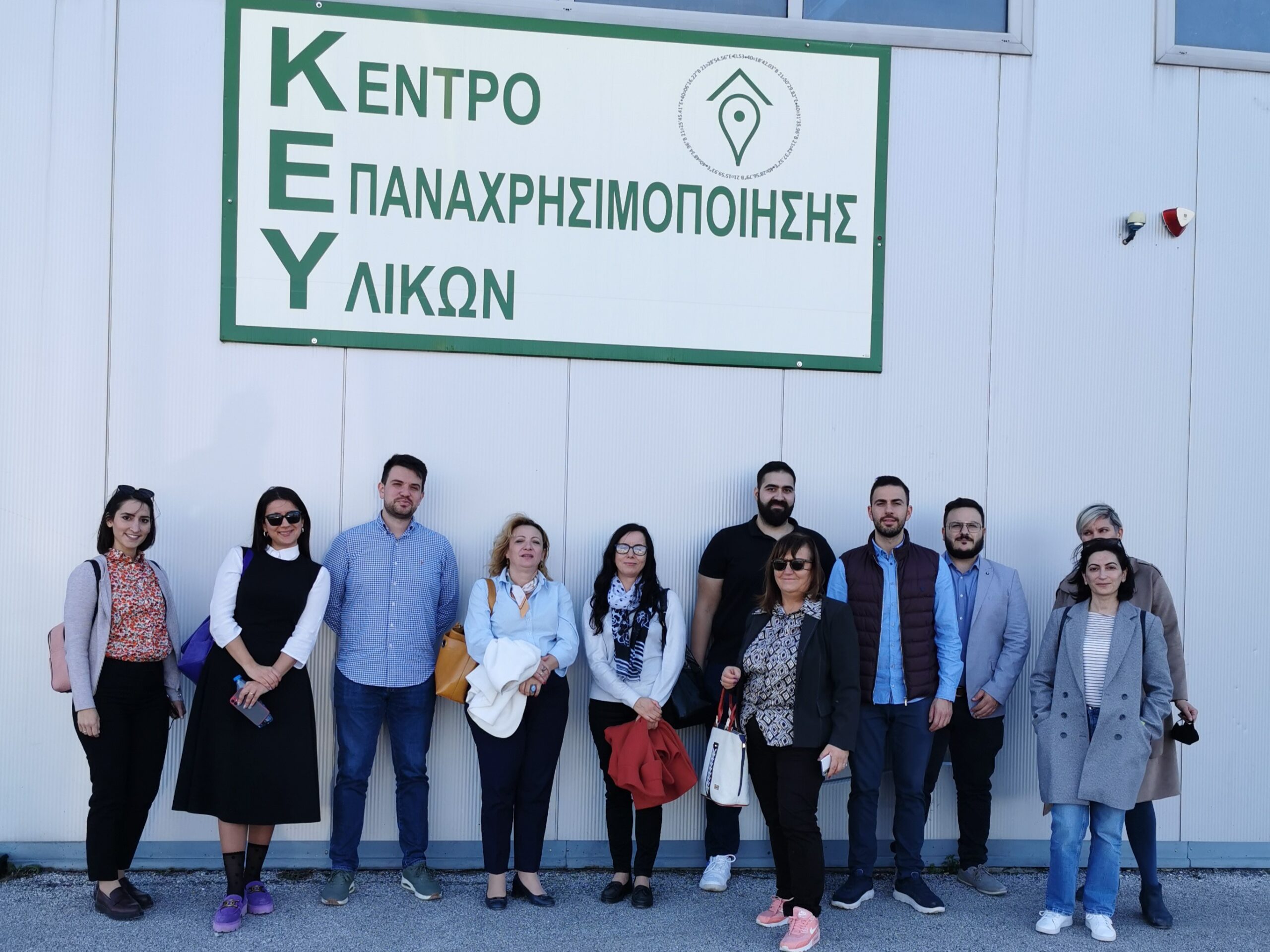 The 1st Periodic Meeting was held in Florina, on the 31st of October 2022, in the conference room of the School of Social Sciences and Humanities of the University of Western Macedonia. It took place at a pivotal point for the project, as it was the first meeting taking place with the project running at full capacity, making it a great opportunity for all Project Beneficiaries to meet in person and discuss operational issues regarding the project as well as the next steps they need to take and how they wish to do it.
Its purpose was to introduce new project team members that will participate in the project, agree on how to work together effectively, consolidate the project background as well as its requirements, discuss about activities implemented so far, potential deviations and corrective measures and activities foreseen in the next 6 months. Moreover, an agreement among all Project Beneficiaries was reached on the upcoming common activities that will take place in the next (6) months of the project and the milestones were decided.
Representatives of all the four beneficiaries participated in the meeting. More specifically, the meeting was attended by twelve (12) participants. At the end, they concluded into 4 final agreements which will play an extremely important role for the smooth continuation of the project.
You can see bellow some meeting photos:
After the meeting, the Project Beneficiaries had a coffee break which was a great opportunity for team building. After that, they had an extensive tour at the premises of the UoWM, where the project office will be located. They had the opportunity to visit a large part of the School's facilities, to closely observe several laboratories and specialized equipment and finally to visit the room that will house the project's office.
Finally, the Project Beneficiaries had the chance to visit the repair & reuse center of DIADYMA SA and discussed the implementation of the project. They toured the facilities, observed the products that have already been collected at the site, were informed about the progress so far and were given the opportunity to talk with the site manager. After that, the tour and the meeting ended with a wrap-up discussion finalizing the next steps.